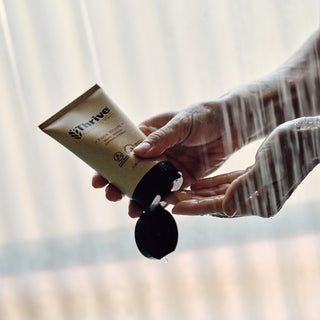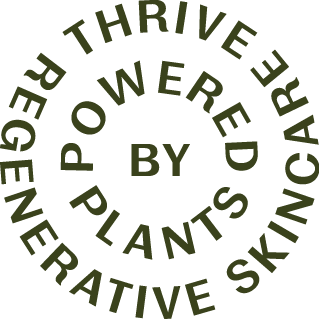 DON'T MISS A DAY
SUBSCRIBE + SAVE
Save 15% when you subscribe to receive Thrive Regenerative Skin Care.
LEAVE IT BETTER.
Every Thrive bottle you buy now pulls the equivalent of two plastic bottles from ocean or land-bound waste
Start a Regenerative Routine
Live every day with your best face forward. These 4 steps to your best self are quick, easy, and effective for skin you'll love living in.
*These statements have not been evaluated by the FDA. This product is not intended to diagnose, treat, cure or prevent any disease.
WITH EVERY THRIVE PURCHASE YOU MAKE
LEAVE IT BETTER
Our mission is to leave everything better than we found it. We're confident that once you try our products, you'll feel the difference with skincare made from our unique, regenerative super-plants. 
It's simple but not easy. We make better, healthier products. We grow stronger, more potent plants. We restore degraded farms and help build resilient communities. Be part of the mission.
Powered by plants
Native to Costa Rica, our unique regenerative super-plants reinvigorate the natural properties of your skin and the natural health of our farmlands
FIERRILLO
boosts collagen &, with over 10x the antioxidants of Vit C & E, restores & protects from stress, sun, & pollution
JUANILAMA
strong antibacterial and anti-fungal that help heal cuts, bumps, and damage to the skin
CORALILLO
soothes inflammation & supports the skin barrier, helping to maintain hydration, collagen, and cell structures
THRIVE RESTORES YOUR SKIN, OUR PLANET, AND LOCAL FARMER COMMUNITIES.