NYT WIRECUTTER, BEST REEF-SAFE SUNSCREEN
BODYSHIELD 50 NAMED 'BEST REEF-SAFE SUNSCREEN'
OUR IMPACT
CI VENTURES 2022 - IMPACT REPORT
"More than 75 percent of Earth's land areas are substantially degraded, driving species to extinction, aggravating the effects of climate change and harming the well-being of people. Thrive's regenerative model holds immense potential to both improve ecosystems and generate economic opportunities for local communities in rural areas."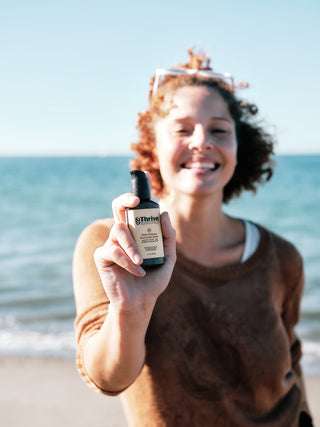 DAILY DEFENSE SUNSCREEN BALM
AGAINST ALL ODDS, THIS CLEAN, POTENT SUNSCREEN SERUM LEAVES THE EARTH BETTER
"If you've paid any attention to the beauty space over the last five years, you're right to be skeptical of brands that seem too good to be true...But after spending five days learning the ins and outs of Thrive's approach, the brand's regenerative model seems profoundly different."
SKIN RECOVERY SERUM
HOW REGENERATIVE FARMING COULD LEAD TO BETTER BEAUTY PRODUCTS
"At this skin-care brand's lush farms in Costa Rica, regenerative practices are transforming degraded land into a verdant paradise of bees, birds, and plants. Farmers use crop rotation and ground cover to grow herbs such as Fridericia chica and Hamelia patens for Thrive's Skin Recovery Serum. Cofounder Alex McIntosh says that these methods produce more potent extracts than a conventional approach. A 2022 study did find that regeneratively grown crops boast a higher nutrient density."
How This Regenerative Farm Is Producing Better Beauty Products
"[B]ecause of these regeneratively grown ingredients, the overall formulas are even stronger. It's actually a concept that has been studied in our food sources—and is now being expanded into the personal care space."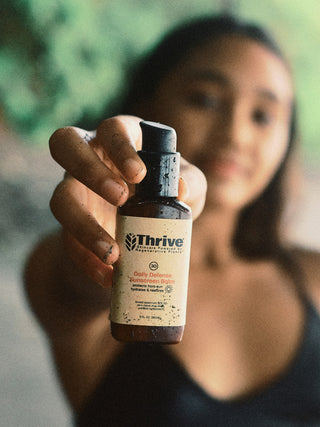 DAILY DEFENSE WITH SPF 30
9 PLANET-FRIENDLY BEAUTY AND FASHION BRANDS TO SHOP IN CELEBRATION OF EARTH DAY
"Thrive Natural Care's plant-based skincare is popular on Amazon for multiple reasons, and we'd bet one of them includes its use of proprietary native plants to boost soil and biodiversity on deteriorating lands in Costa Rica."
HOLA! BEAUTY AWARDS 2022 WINNER
DEODORANT SPRAY
ETHICAL + SUSTAINABLE WINNER
"This deodorant packs a blend of super-plant extracts from Costa Rica, Fierrillo and Juanilama, combined with innovative natural ingredients, including Horsetail and Sage, that work with your body's natural process to eliminate odor instead of covering it up. It provides all-day hygiene under arms or anywhere odor develops."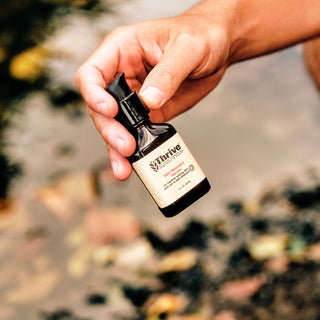 SKIN RECOVERY SERUM
THESE ARE ALLURE EDITORS' FAVORITE NEW BEAUTY PRODUCTS OF JULY 2022
"Although my skin definitely prefers warmer weather, it can get sensitive after too much time in the sun. On those days, I like using this hyaluronic acid- and bakuchiol-packed serum: It's super nourishing and provides some cell turnover but is so gentle that I never experience any redness or irritation after I use it."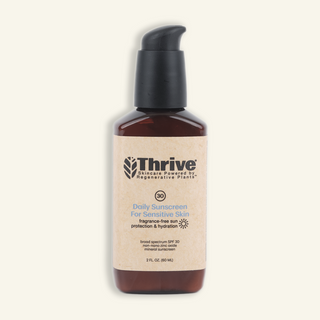 MIND BODY GREEN
The 11 Best Mineral Sunscreens For Your Face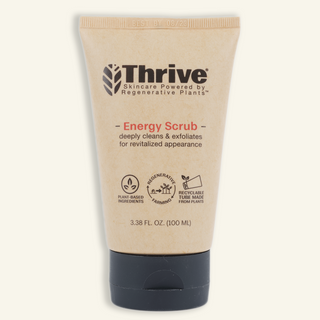 Find This Best
Best Facial Scrubs for Men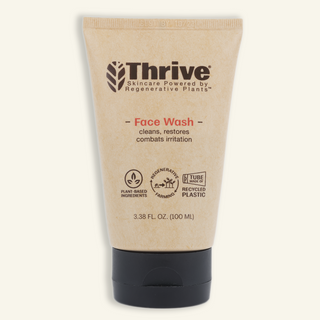 Nech Gear
Best Face Washes For Men With Oily Skin In 2022
BYRDIE, 2022 ECO BEAUTY AWARDS
BODYSHIELD 50 NAMED 'BEST BODY SPF'
"This one blends well into my skin, feels moisturizing thanks to tons of antioxidants, and is packaged in 100% plant-based material that's easy to recycle. Plus, the regenerative model should be lauded as it focuses on farming techniques that restore soil."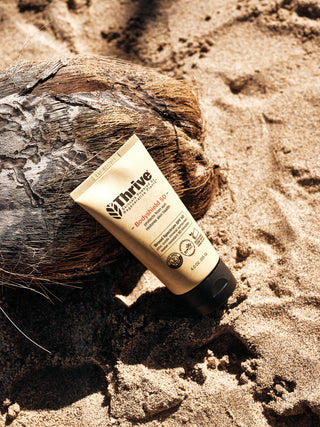 BODYSHIELD 50
A GUIDE TO 2022'S BEST NEW SUSTAINABLE, CIRCULAR, REFILLABLE PRODUCTS
"Using proprietary native plants to support biodiversity and improve soil on their regenerative farms in Costa Rica is step one for Thrive Natural Care, which also packages its products in plants like this tube, made from sustainably sourced sugarcane from Brazil."
AFTER SUN RECOVERY LOTION

28 SELF-CARE ITEMS YOU'VE JUST GOTTA TRY (AND ALL FROM LATINX-OWNED BUSINESSES)
"A plant-based after sun recovery lotion because sometimes we forget to put on sunscreen (it happens). This lotion provides hydration, cooling, and immediate relief to sunburned skin, thanks to ingredients like aloe, coconut oil, and jojoba oil."
THRIVE GIFT KITS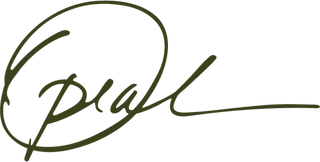 50 BEST BEAUTY GIFTS EVERYONE ON YOUR LIST WILL ENJOY
"This travel-friendly set is great for those who are always on the go. It includes a face wash, scrub, and SPF for all your skincare needs."