Protect your skin from daily UV damage with an SPF of 30 or more.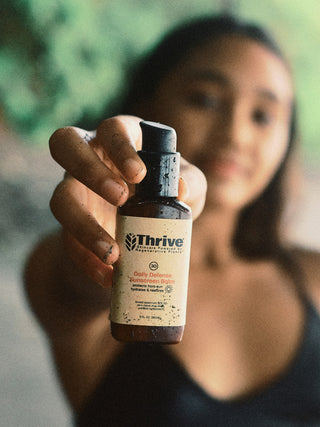 DAILY DEFENSE WITH SPF 30
ANTIOXIDANT-RICH MOISTURIZER WITH MINERAL SUNSCREEN
All natural daily face lotion with SPF 30 hydrates, nourishes, and revitalizes the skin with the power of regenerative superplants. Extra protection against the sun & environment from Wakame Kelp, Tazman Pepper, and Arabica Coffee Oil.
BodyShield 50
SAFE, MINERAL SUN DEFENSE 
All-natural, water-resistant & reef-safe broad spectrum protection (SPF 50) safely protects from the sun without heavy, greasy white residue. Innovative mix of natural ingredients provides effective water resistance which makes this the perfect product for high-sun outdoor fun.
———
Reef friendly mineral sunscreen.
Explore our Sun Care Collection