Apply a daily moisturizer to hydrate, lock in moisture & nutrients.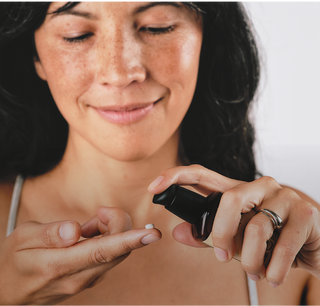 FACE BALM
This non-greasy, lightweight daily facial moisturizer will leave your skin feeling softer than ever before
Great for a mid-day touch-up, you'll feel your best wherever you go. It's also a smooth-shaving savant, perfectly-equipped to prevent irritation wherever you decide to free your skin. You'll love the feel-good, healthy benefits you can see.
SKIN RECOVERY SERUM
healthy, well-functioning, better-looking complexion
Prevent skin damage and restore your glow with Thrive's Skin Recovery Serum. Multi-origin antioxidant protection, skin regeneration support, and skin elasticity bring the action for better-looking, healthier skin.