28 Self-Care Items You've Just Gotta Try (And All From Latine-Owned Businesses)
"A plant-based after sun recovery lotion because sometimes we forget to put on sunscreen (it happens). This lotion provides hydration, cooling, and immediate relief to sunburned skin, thanks to ingredients like aloe, coconut oil, and jojoba oil."
A Guide to 2022's Best New Sustainable, Circular, Refillable Products
"Using proprietary native plants to support biodiversity and improve soil on their regenerative farms in Costa Rica is step one for Thrive Natural Care, which also packages its products in plants like this tube, made from sustainably sourced sugarcane from Brazil."
9 Planet-Friendly Beauty and Fashion Brands to Shop in Celebration of Earth Day
"Thrive Natural Care's plant-based skincare is popular on Amazon for multiple reasons, and we'd bet one of them includes its use of proprietary native plants to boost soil and biodiversity on deteriorating lands in Costa Rica."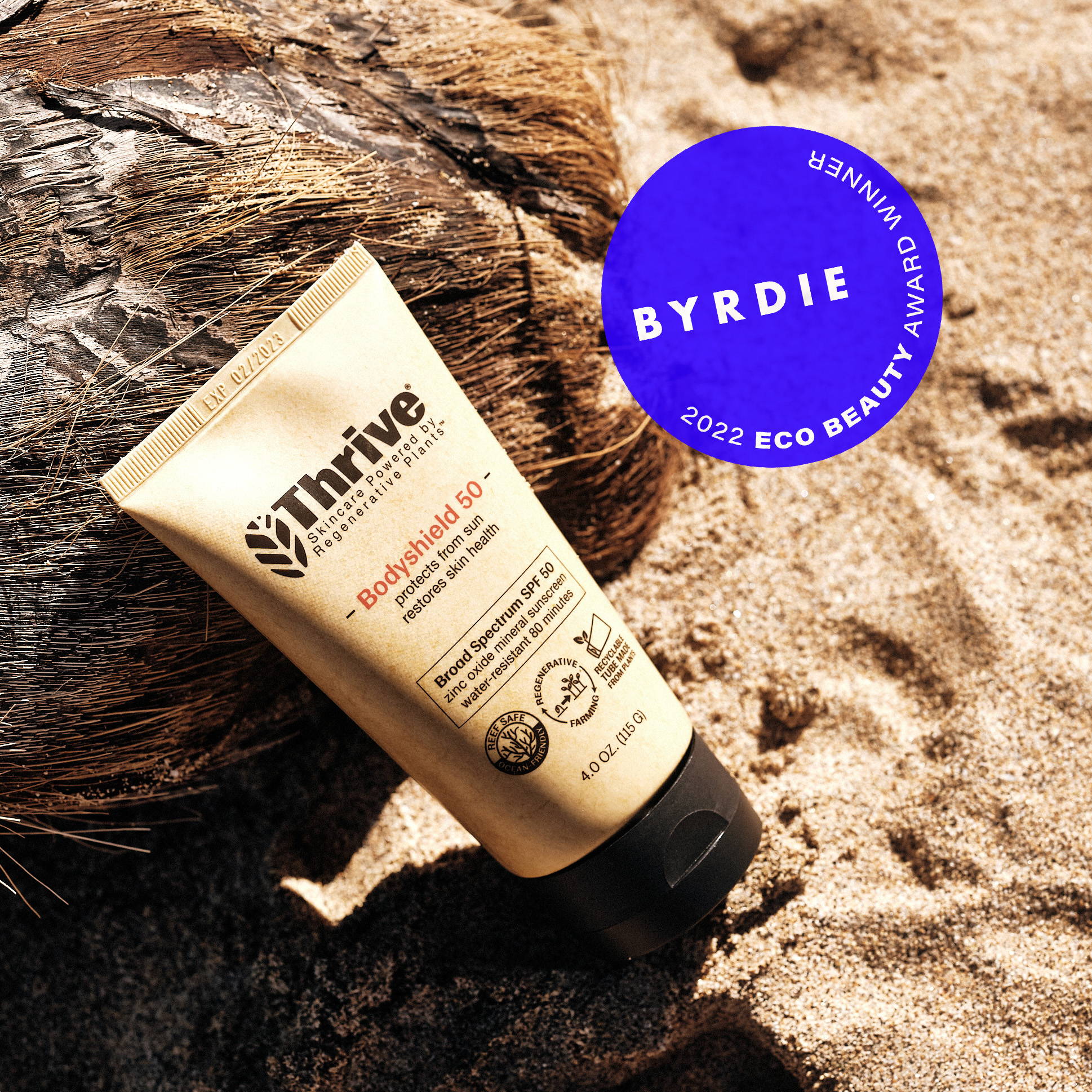 BODYSHIELD 50 NAMED "BEST BODY SPF"
BYRDIE, 2022 Eco Beauty Awards
"As a South Asian woman living in Florida, I'm always on the hunt for a mineral sunscreen that applies quickly, doesn't leave a white cast, and is marked at a reasonable price for all-over use. This one blends well into my skin, feels moisturizing thanks to tons of antioxidants, and is packaged in 100% plant-based material that's easy to recycle. Plus, the regenerative model should be lauded as it focuses on farming techniques that restore soil."
-Krupa Koestline, clean cosmetic chemist